Maison Lévy is rooted in a multicultural family bonded by the love of daily details' beauty. A family where the art and the creativity is the way to take care of people and places.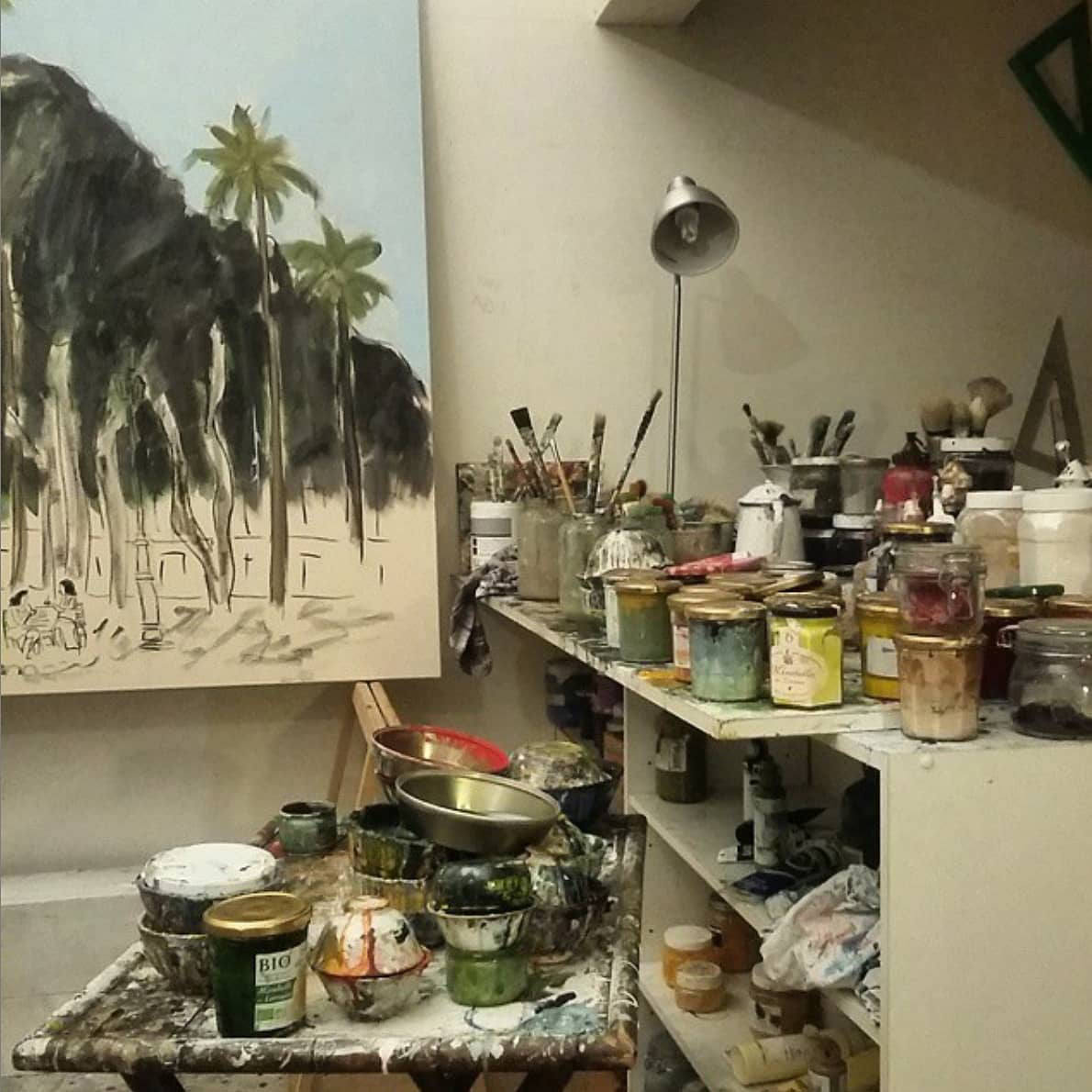 Haby Bonomo's studio, 2000

's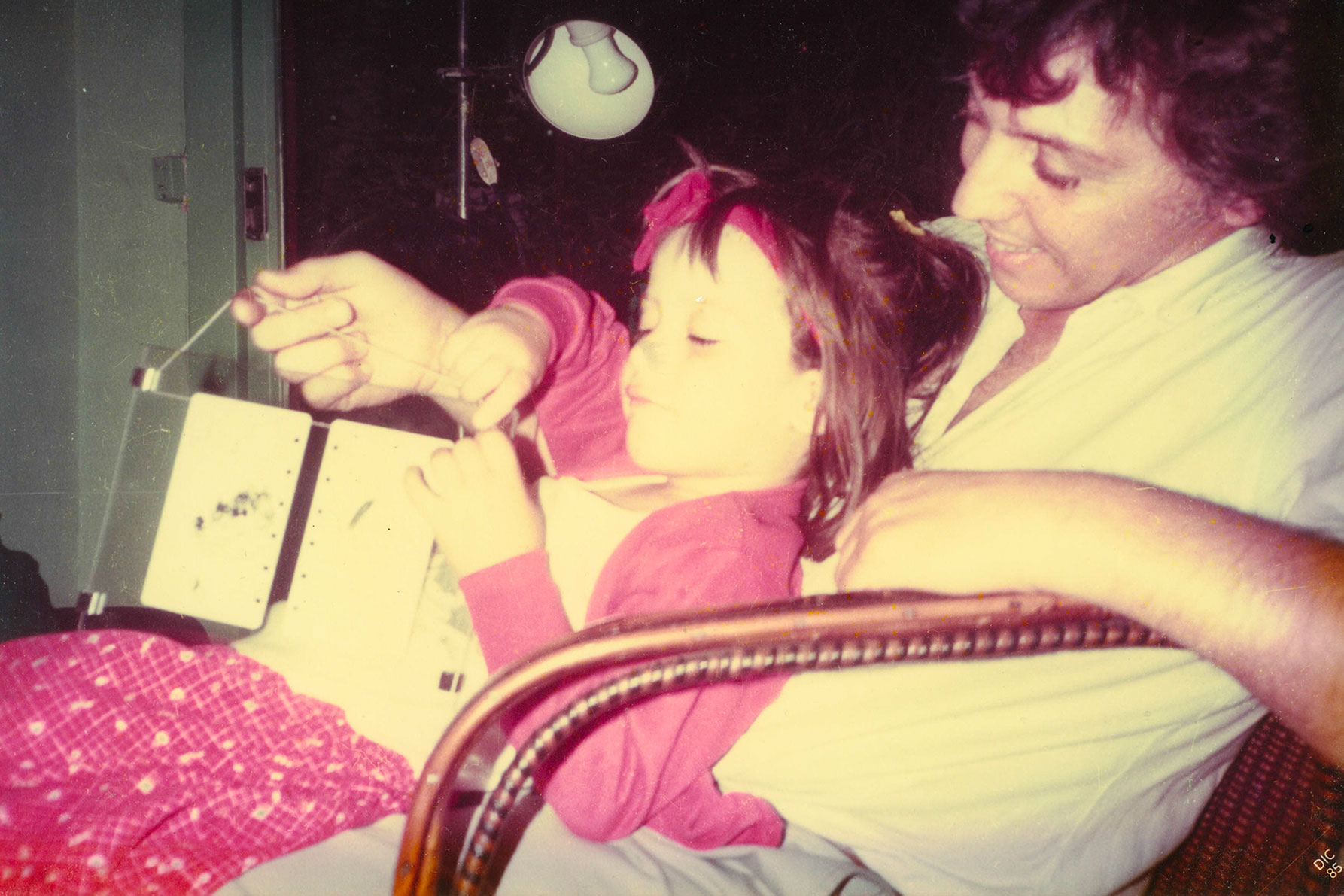 Haby and Nina in Buenos-Aires, 1985
Geneviève Lévy Bonomo
, the mother, lover of postcards and intimacy landscapes, is nicknamed
vista al mar
- « sea view » - because of her constant need to be able to see the horizon line.
Haby Bonomo
, the father, from an other continent, was a painter with a vivid imagination, his drawing was as spontaneous as his color palette was carefully curated, always on the move his point of view is a never ending inspiration.
Nina Bonomo
, the daughter, masters the art of linking dreams to reality, she has a passion for colors, how logic arises and the labyrinths within patterns.
And the others, the words' twister sister, the ancestors who travelled the world, the storytellers or the artists of hospitality.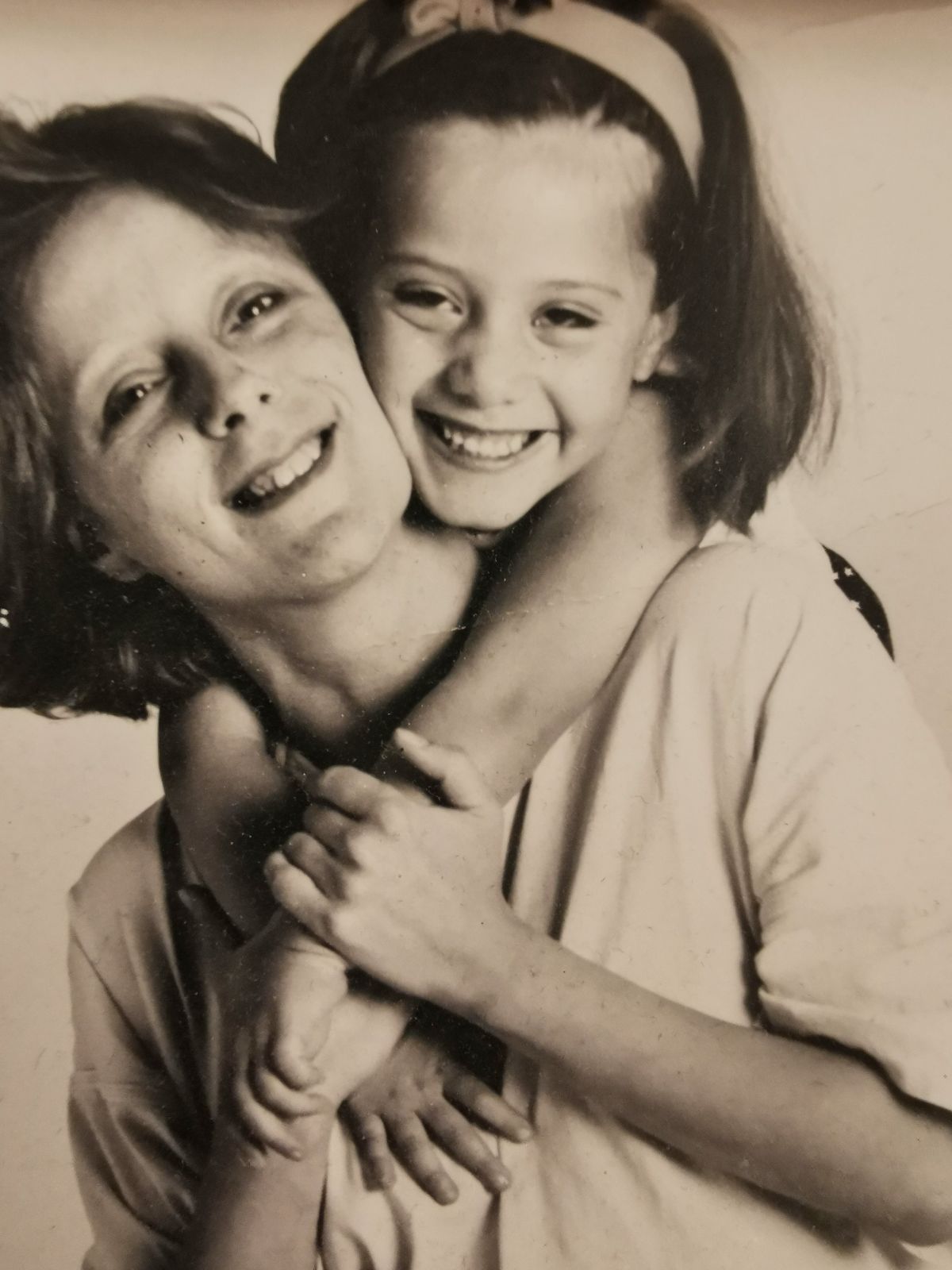 Geneviève and Nina in Paris, 1987
It is in the chaos of loves and contradictions so classic to families that geneviève levy édition was created in 2006 under Geneviève's input, long time accomplice of her husband's art, she wanted to show his work in a new way and give life to her personal obsession of opening windows everywhere, even where they don't exist.
Quickly in charge of the artistic direction, Nina embraces the management of the company in 2016 when it is named Maison Lévy.

Based in its Paris, 10th district showroom, Maison Lévy is sold in shops around the world. For more than 15 years, the inspiration of Maison Lévy has been the pictural art which has this ability to contain our emotions, and see through our order and disorders. Its collections inspire spaces fed by your memories and the stories that are still be wrote.
If you are in the neighborhood, come and meet us, you will always be welcome!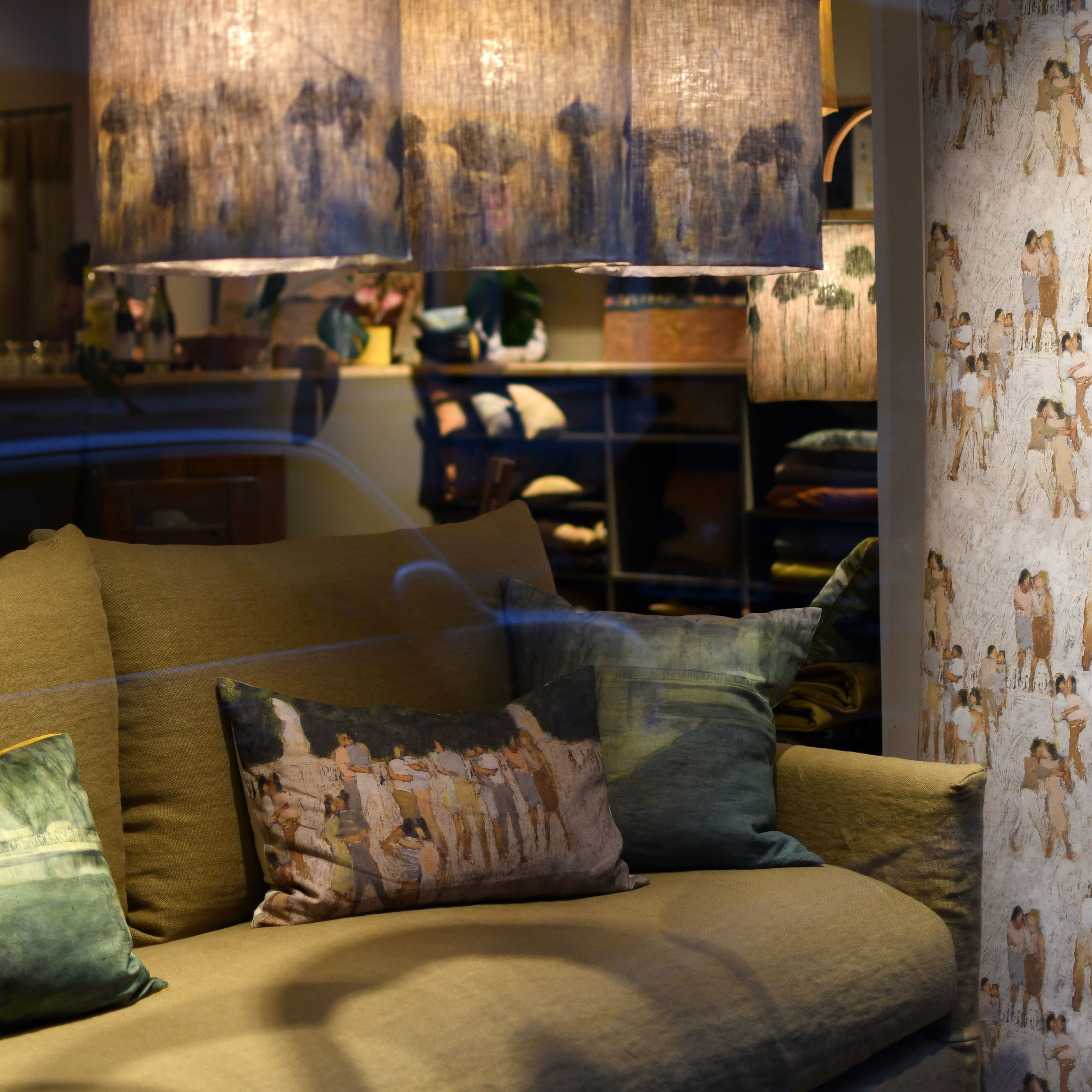 Showroom, October 2022, hommage exhibition to Haby Bonomo