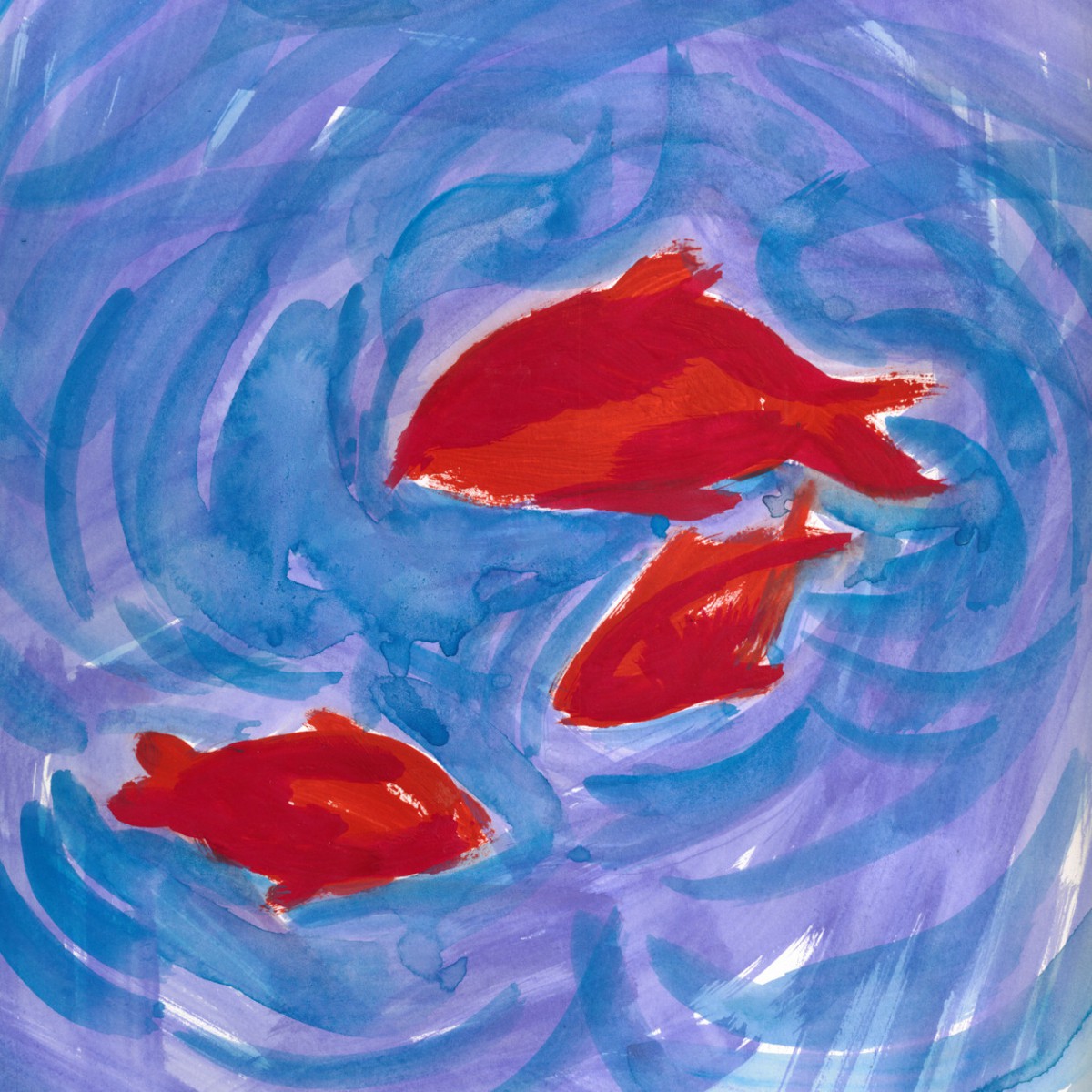 Rouge
Our blue hymn to red fishes. ROUGE (red) is the name I gave to my small fishes swimming in circles in their invisible bowl.
We might feel a bit like this sometimes, but I like to believe that this blue infinity soothes the heart while the eyes see beyond. So, let's swim and make fun of ourselves!
---
ORIGINE
ROUGE print designed in 2018, from a Nina Bonomo's drawing.
Original artwork: Rouge, 2017, Mixed technique on paper, 40 x 21 cm.
---
APPLICATIONS
Printing type
2D placed pattern / panoramic - YES
3D placed pattern / furniture - YES
Repeated pattern / allover - NO

Printing basecloths
Fabric - Linen 185 gr/m2 - YES
Fabric - Linen 580 gr/m2 - 20 000T - YES
Fabric - Velvet 400 gr/m2 - 60 000T - YES
Wallpaper per square meter - Non woven matte - NO
Wallpaper per square meter - Matte vinylic - NO
Wallpaper per square meter - Textured matte vinylic - NO
Wallpaper per roll - Non woven matte - NO