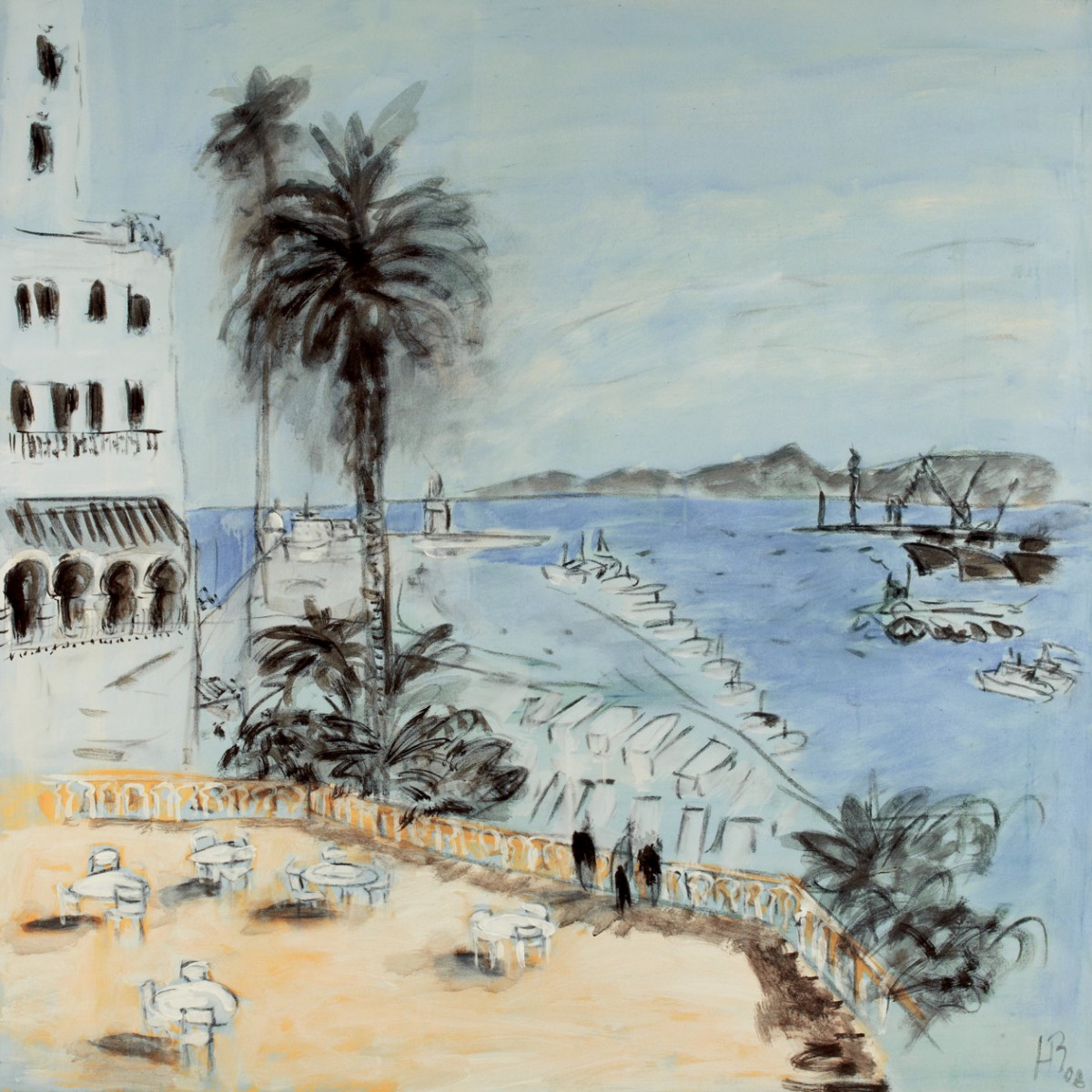 Vista al mar
This collection is an hommage to Geneviève Lévy Bonomo, the mother, lover of postcards and intimacy landscapes and nicknamed vista al mar - « sea view » - because of her constant need to be able to see the horizon line.
---
ORIGINE
VISTA AL MAR print designed in 2013, from a Haby Bonomo's painting.
Original artwork: Vista al mar, 2008, Mixed technique on canvas, 120 x 120 cm.
---
APPLICATIONS
Printing type
2D placed pattern / panoramic - YES
3D placed pattern / furniture - YES
Repeated pattern / allover - NO

Printing basecloths
Fabric - Linen 185 gr/m2 - YES
Fabric - Linen 580 gr/m2 - 20 000T - YES
Fabric - Velvet 400 gr/m2 - 60 000T - YES
Wallpaper per square meter - Non woven matte - NO
Wallpaper per square meter - Matte vinylic - NO
Wallpaper per square meter - Textured matte vinylic - NO
Wallpaper per roll - Non woven matte - NO