"I love your panoramic wallpapers but my wall is larger, smaller or has a weird shape...
I have a headboard, my ceiling is really high, there is a door or a window on the wall...
How do I do if I want the 4 walls of the room to be covered with the print?"
In short, you need a bespoke wallpaper,
and you are lucky because we love to do adapt our prints to your measurements and rooms.
Here is how to process in 3 steps: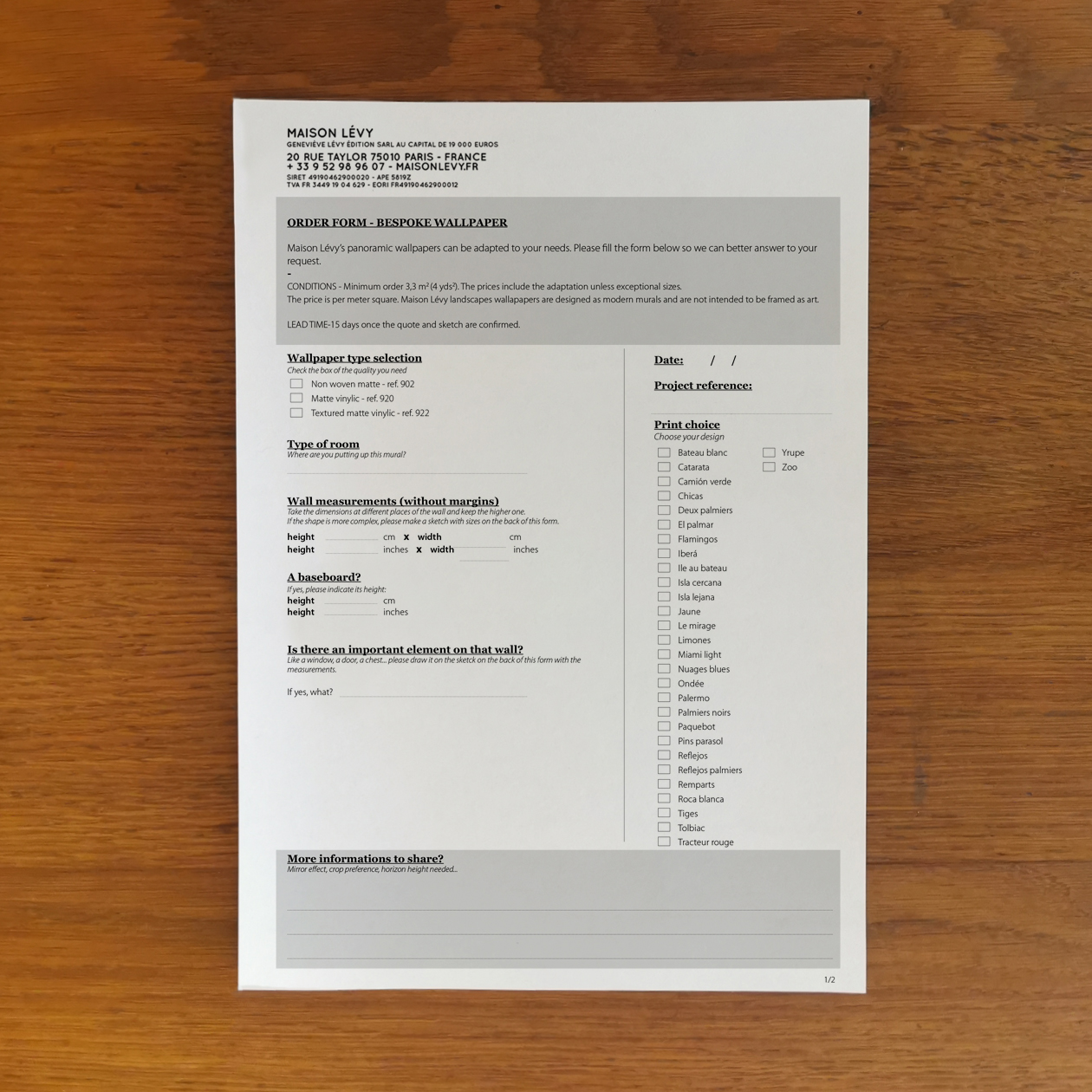 STEP 1:
Download the form HERE.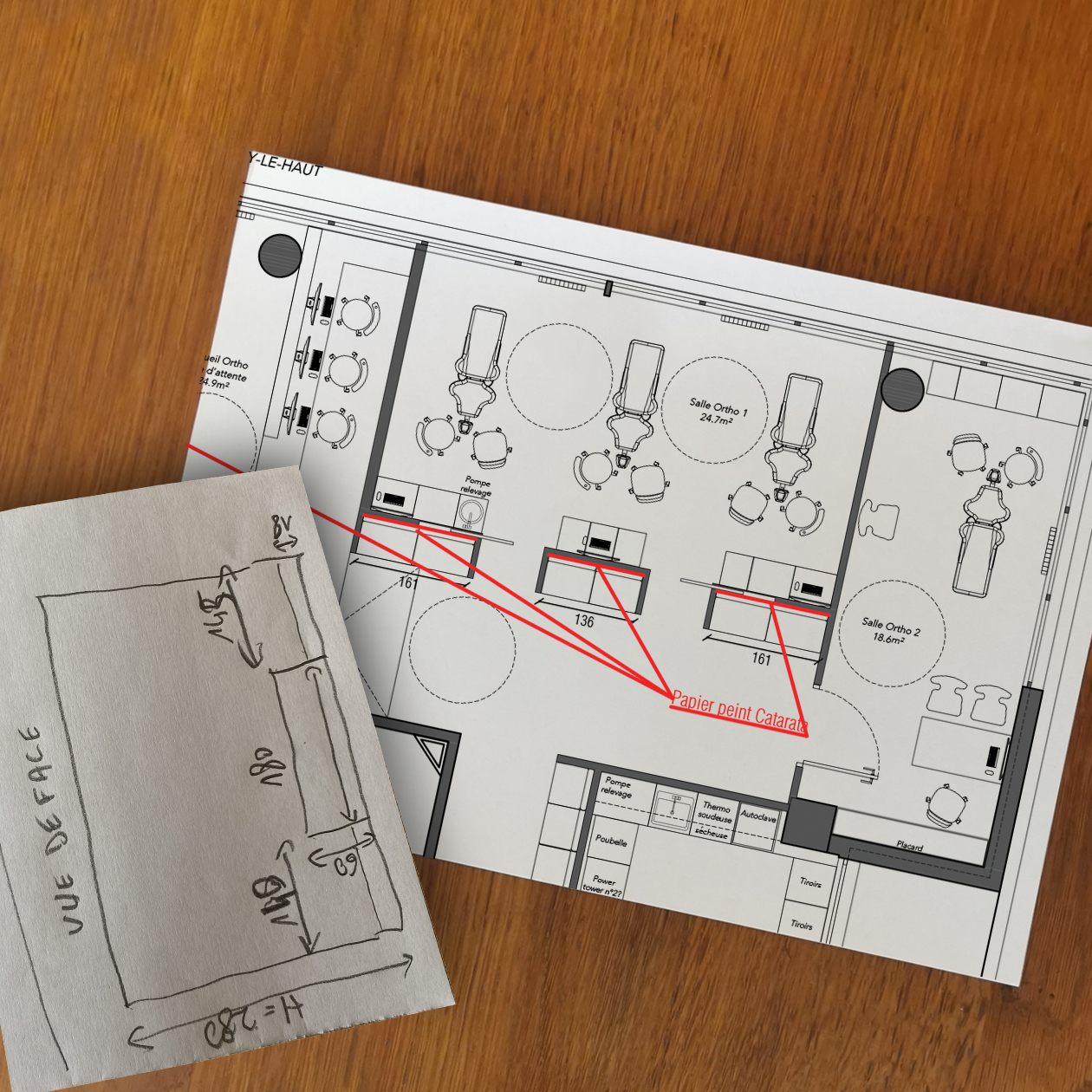 STEP 2:
Fill the form with your measurements and with all the infos that can be helpful to better understand your need. Pictures of the room are always a great help.
Send all this to contact@maisonlevy.fr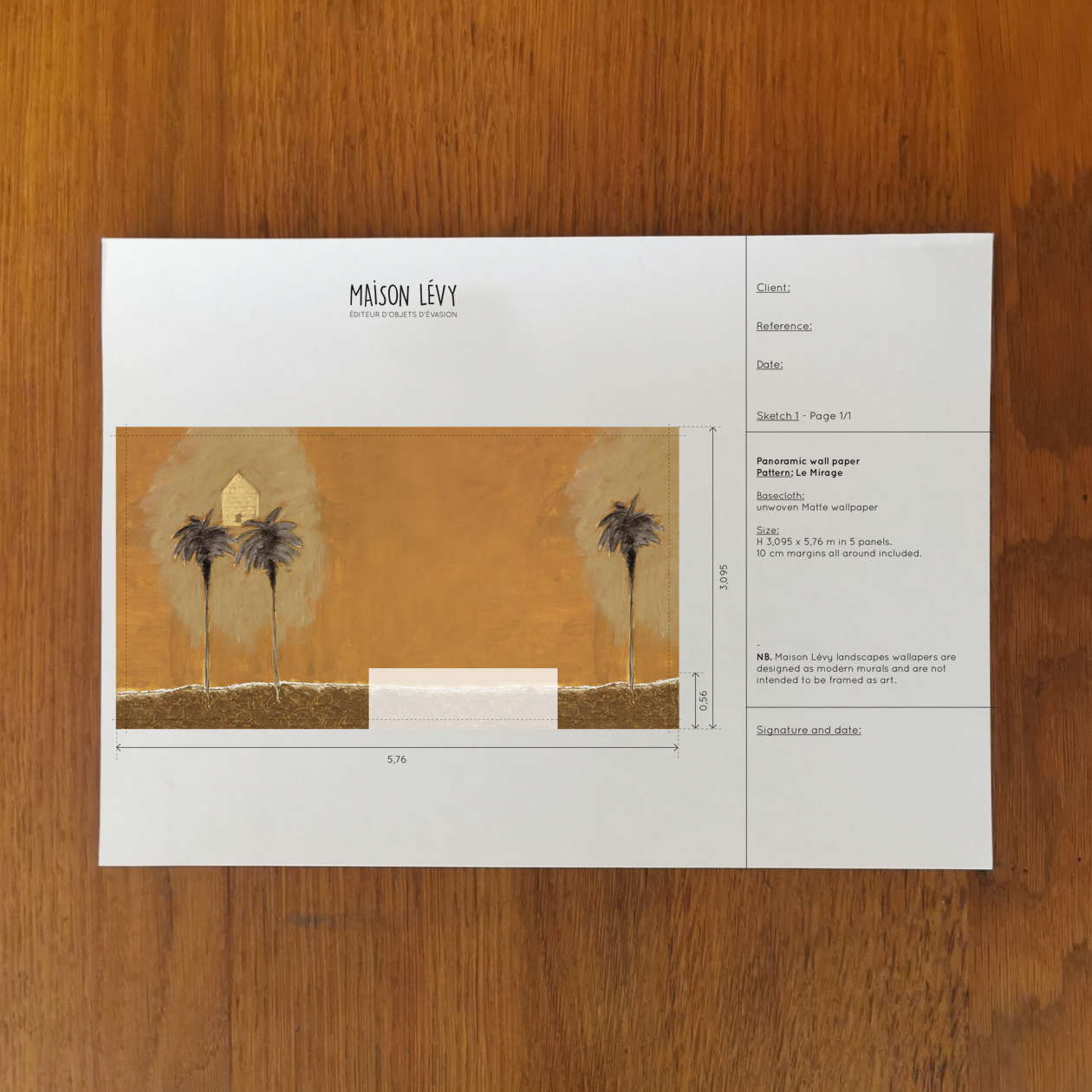 STEP 3:
Within a few days, you'll get a quote and a sketch for your project.
 "I still have some doubts, I feel it is difficult to visualize?
I need to select the wall paint according to the wallpaper?"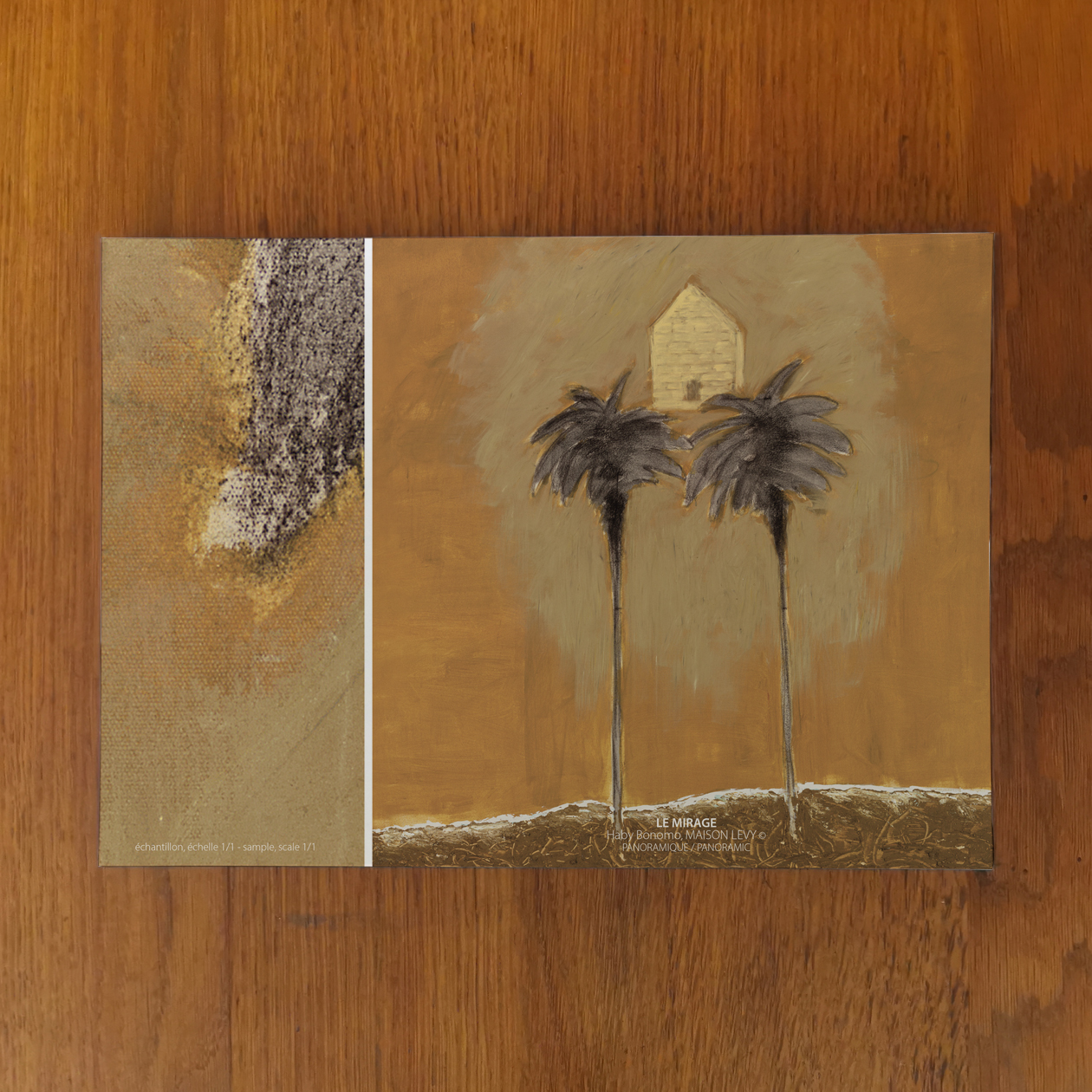 Order a sample HERE.

 "What will be the size of the panels I'll receive?"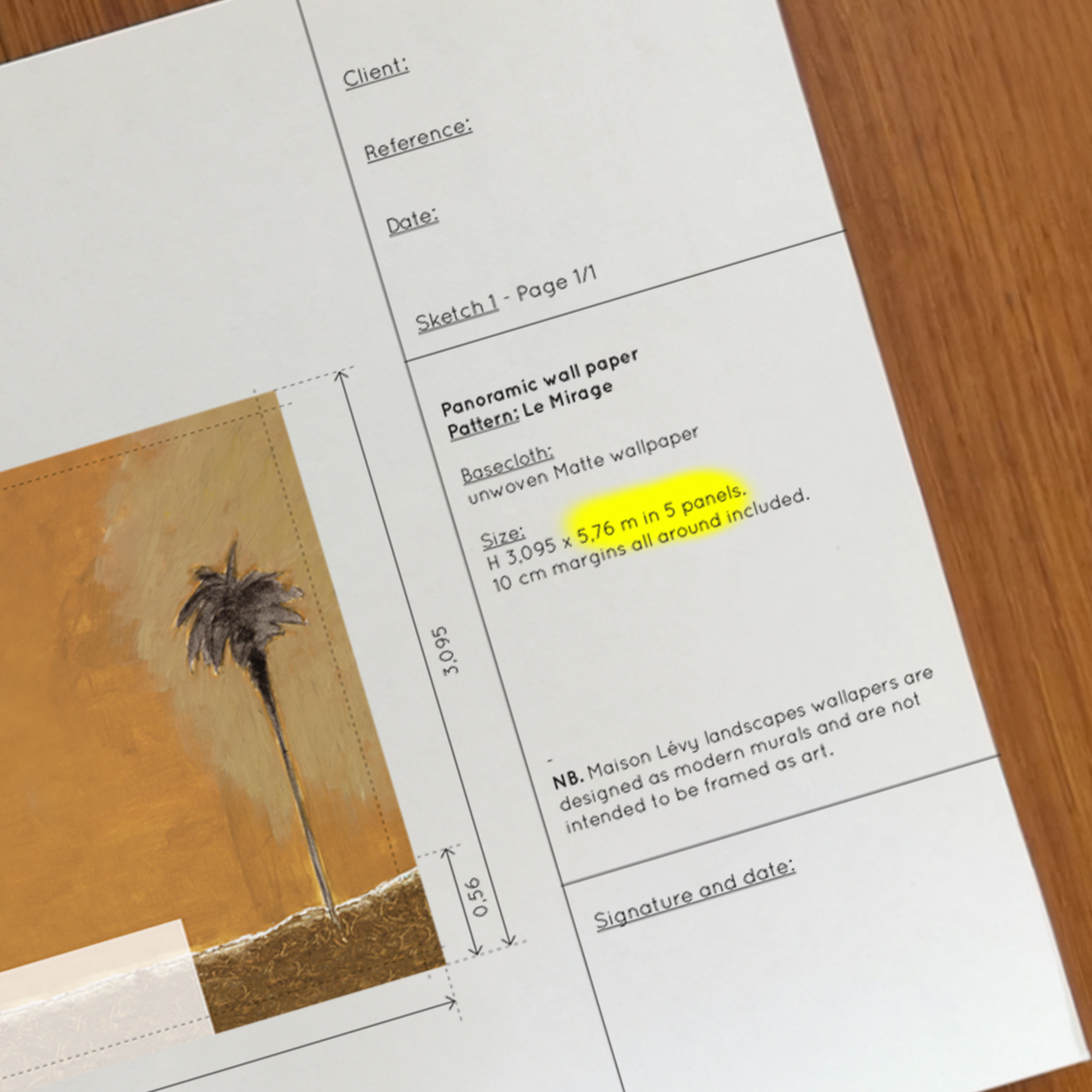 To know the size of the panels you'll get, you need to divide the total width of your decor per the number of panels indicated on your sketch.
This will be the width of all your panels (all the panels have the same width and height).
 "But, how do I do to install my decor?
And the paste, which paste should I use?"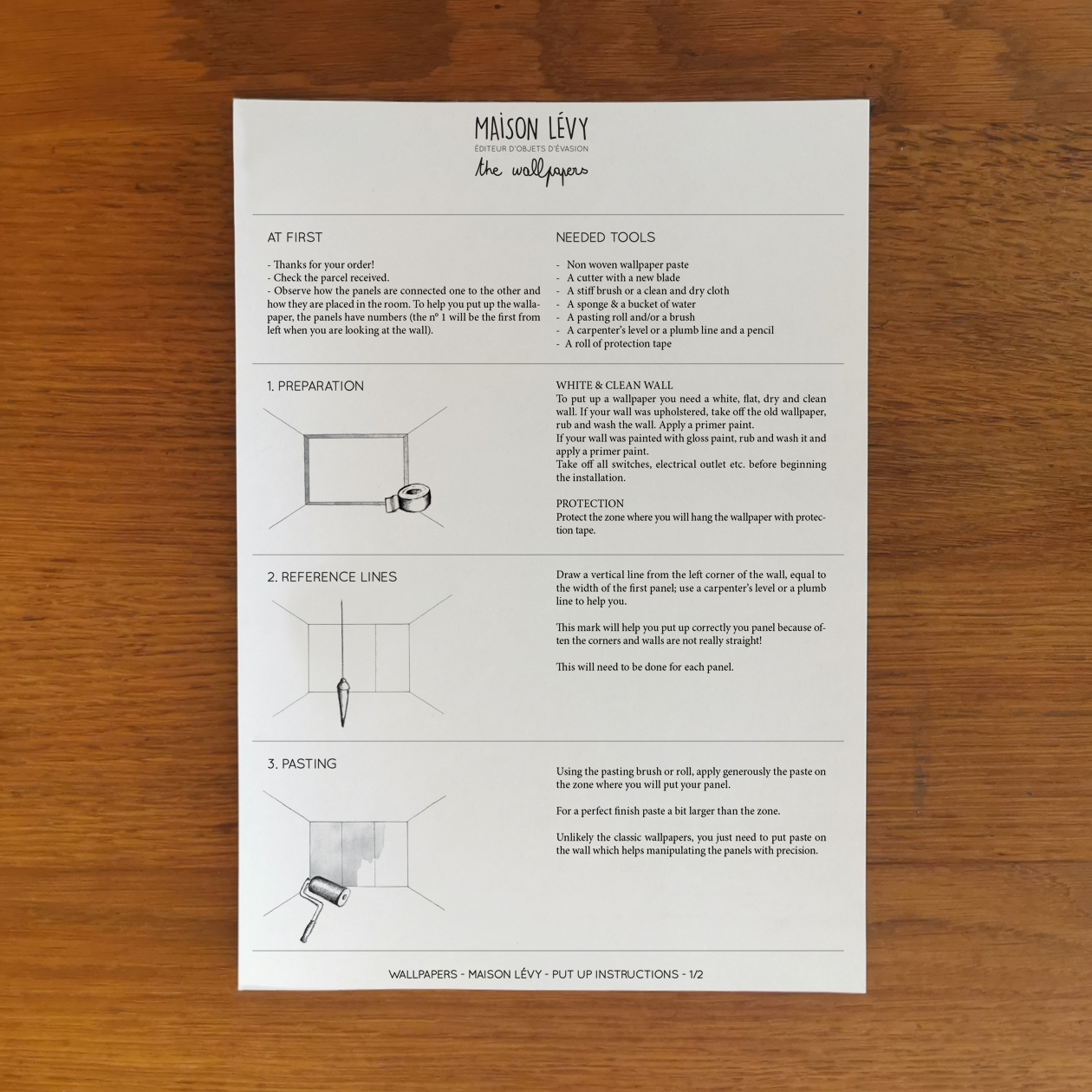 The put up instructions will help you answer all those questions,
you can download it HERE.

This is quite all, you just need to dive in and follow your heart now.
In 10 days, your decor will be produced with care for you by our manufacturers in the South of France, and then shipped to you directly.

If you have other questions, call us at +33 9 52 98 96 07.
Free of charge call and joyful answer guaranteed!