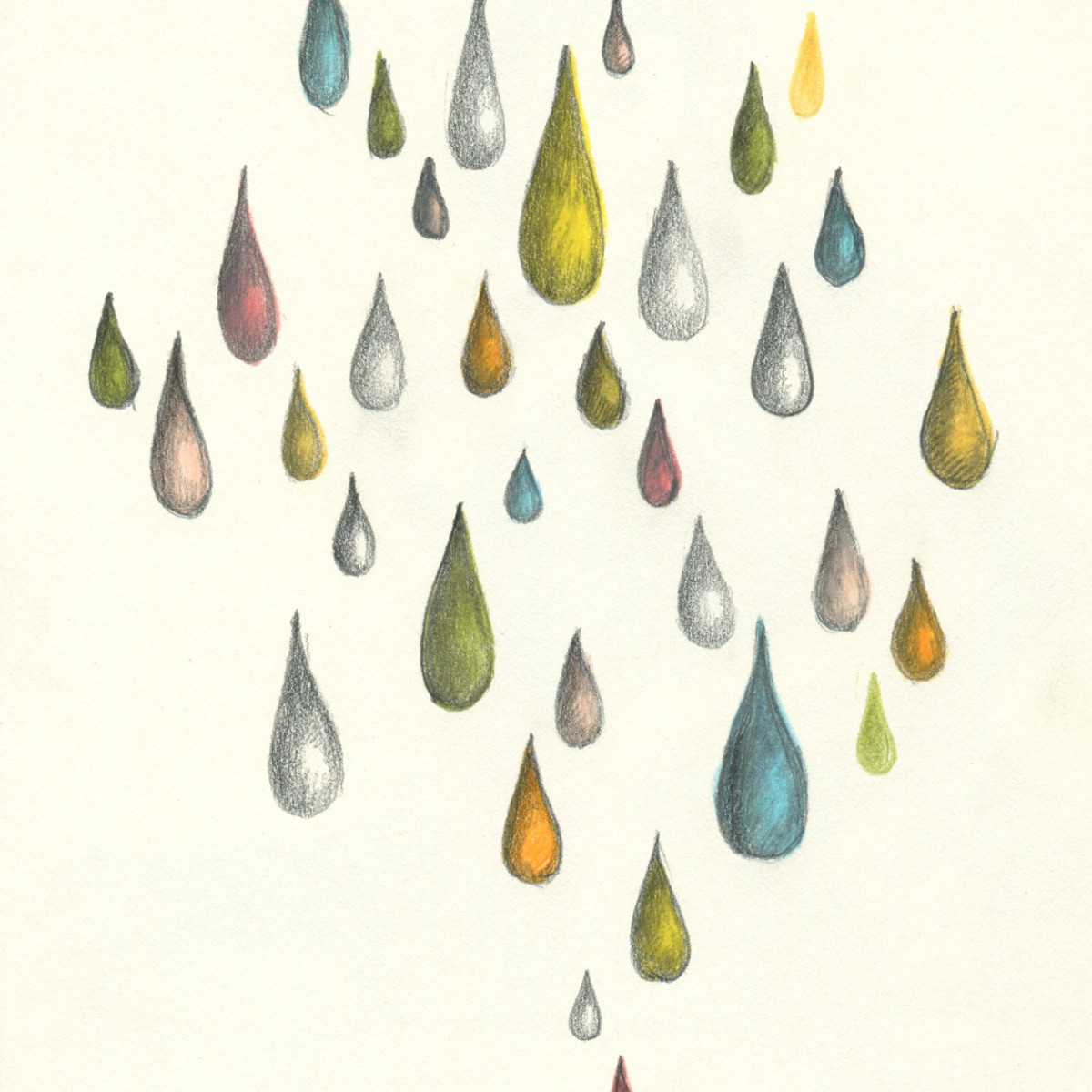 Arc-en-ciel
The water, the rain, the tears, all have a strong healing vertue. ARC-EN-CIEL captures within its drops, all sorts of colored emotions. They softly flow and act like a soul balm.
---
ORIGINE
ARC-EN-CIEL - 2 colorways, print designed in 2018, from a Nina Bonomo's drawing.
Original artwork: Andine, 2017, Pencil on paper, 20 x 15 cm.
---
APPLICATIONS
Printing type
2D placed pattern / panoramic - NO
3D placed pattern / furniture - NO
Repeated pattern / allover - YES

Printing basecloths
Fabric - Linen 185 gr/m2 - YES
Fabric - Linen 580 gr/m2 - 20 000T - YES
Fabric - Velvet 400 gr/m2 - 60 000T - YES
Wallpaper per square meter - Non woven matte - NO
Wallpaper per square meter - Matte vinylic - NO
Wallpaper per square meter - Textured matte vinylic - NO
Wallpaper per roll - Non woven matte - YES