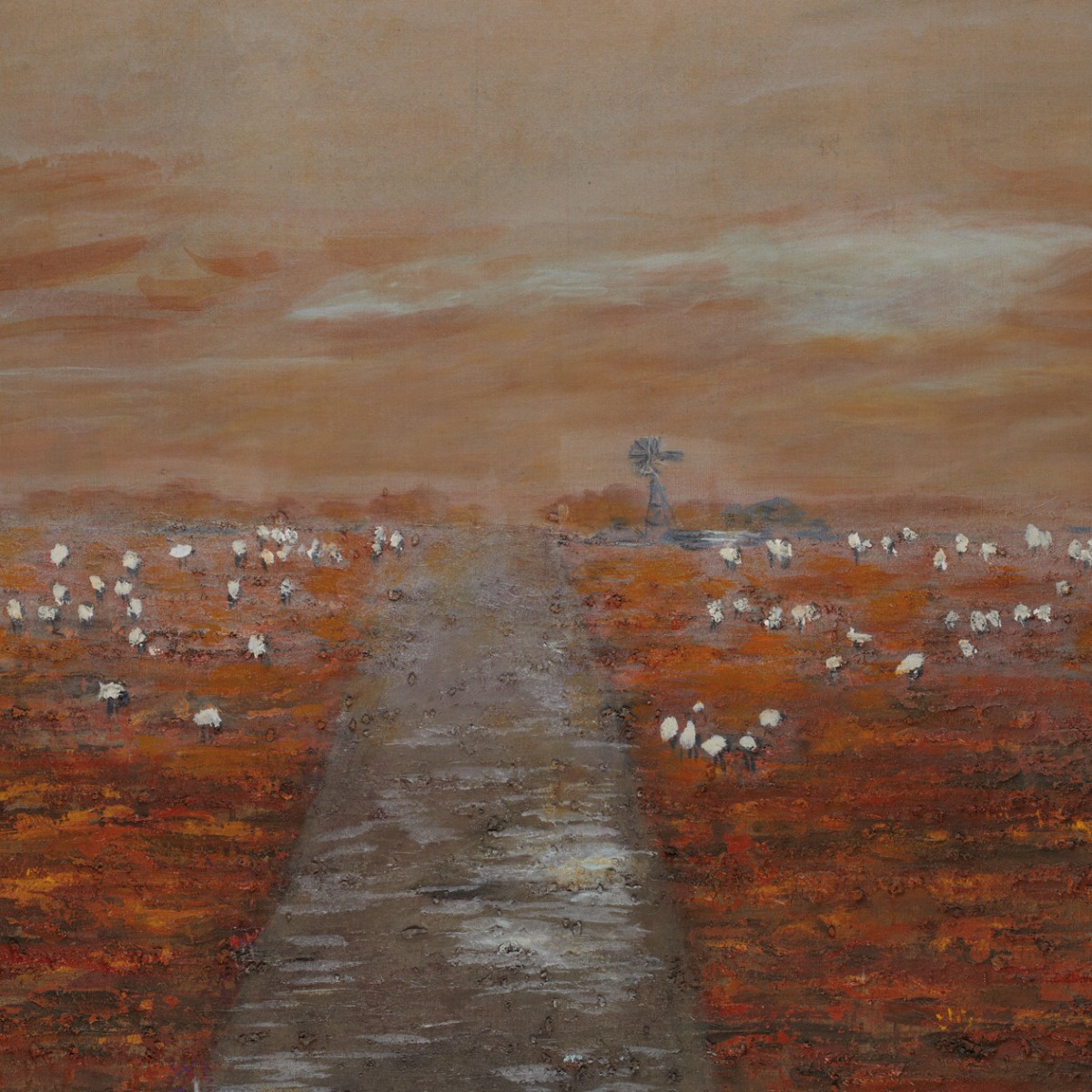 Champ de moutons
"Slow rhythm of paddlewheel gazing southward,
which the dew has dissolved, carrying off crickets,
croaking fogs." - Haby Bonomo
-
How beautiful is this earth who embraces us with its warm and comforting colors and textures.
A foogy horizon where the sky and the earth are one, reminding us our rightful place.
Rusty colors, smoked browns and pinky shaded beige create the unique palette of this painting, as a pattern it offers multiple combining possibilities.
---
ORIGINE
HORIZONTE DE TIERRA & DOS CASITAS prints designed in 2010, from a Haby Bonomo's painting.
Original artwork: Mirando al sur, 2006, Mixed technique on canvas, 155 x 185 cm.
---
APPLICATIONS
Printing type
2D placed pattern / panoramic - YES
3D placed pattern / furniture - YES
Repeated pattern / allover - NO

Printing basecloths
Fabric - Linen 185 gr/m2 - YES
Fabric - Linen 580 gr/m2 - 20 000T - YES
Fabric - Velvet 400 gr/m2 - 60 000T - YES
Wallpaper per square meter - Non woven matte - NO
Wallpaper per square meter - Matte vinylic - NO
Wallpaper per square meter - Textured matte vinylic - NO
Wallpaper per roll - Non woven matte - NO