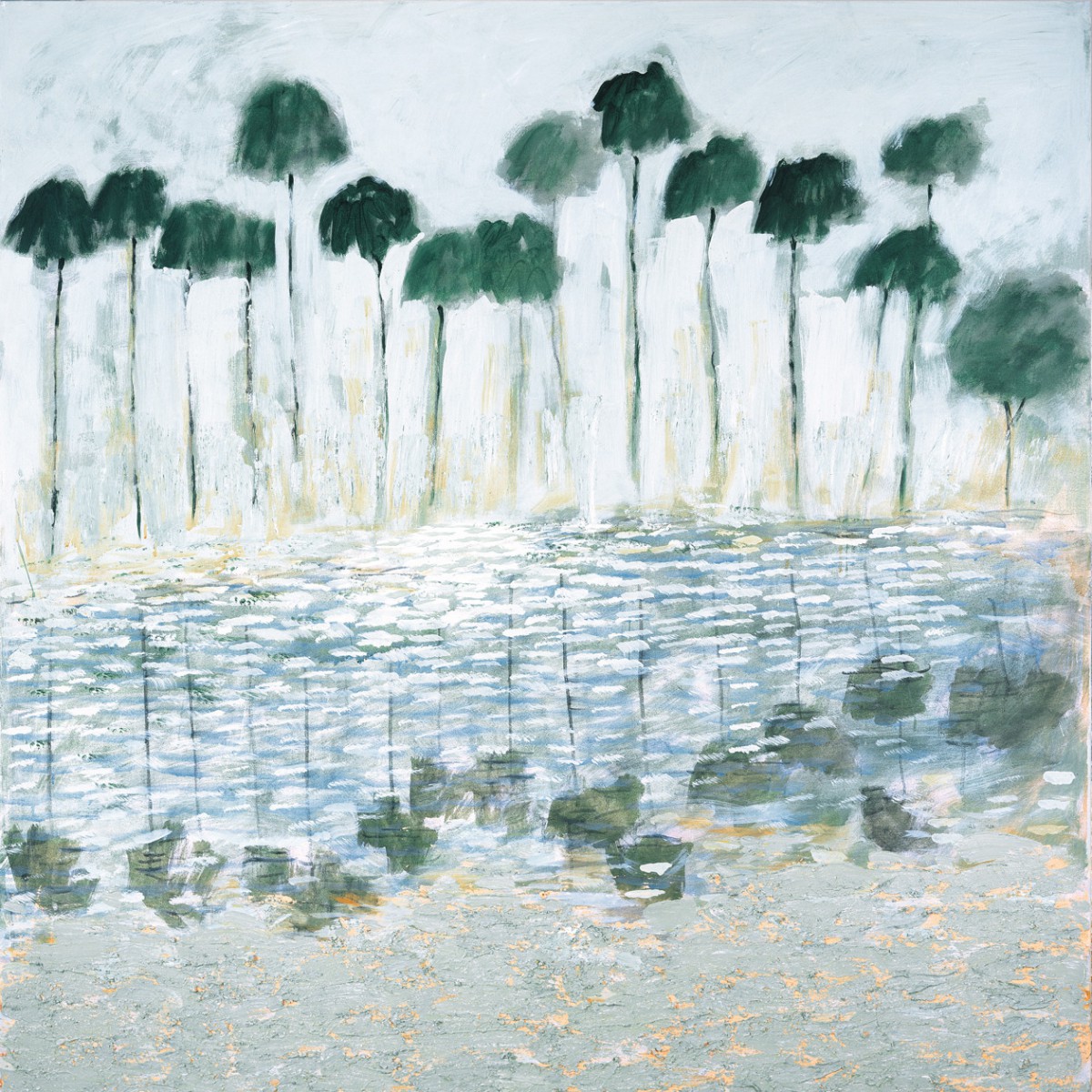 Reflejos
"Water witness of its own reflection" - Haby Bonomo


A soft nostalgia embraces this painting. It is one of the classics of Maison Lévy's collections. Its greys are enhanced with ochre and the blues vibrate with celadon-green accents. Each part of the painting can be a painting on its own taking you in a journey on different lands.

Let you eyes travel and you mind wander on its flowing reflections.
---
ORIGINE
REFLEJOS print designed in 2010, from a Haby Bonomo's painting.
Original artwork: Reflets, 2009, Mixed technique on canvas, 143 x 167 cm.
---
APPLICATIONS
Printing type
2D placed pattern / panoramic - YES
3D placed pattern / furniture - YES
Repeated pattern / allover - YES

Printing basecloths
Fabric - Linen 185 gr/m2 - YES
Fabric - Linen 580 gr/m2 - 20 000T - YES
Fabric - Velvet 400 gr/m2 - 60 000T - YES
Wallpaper per square meter - Non woven matte - YES
Wallpaper per square meter - Matte vinylic - YES
Wallpaper per square meter - Textured matte vinylic - YES
Wallpaper per roll - Non woven matte - NO