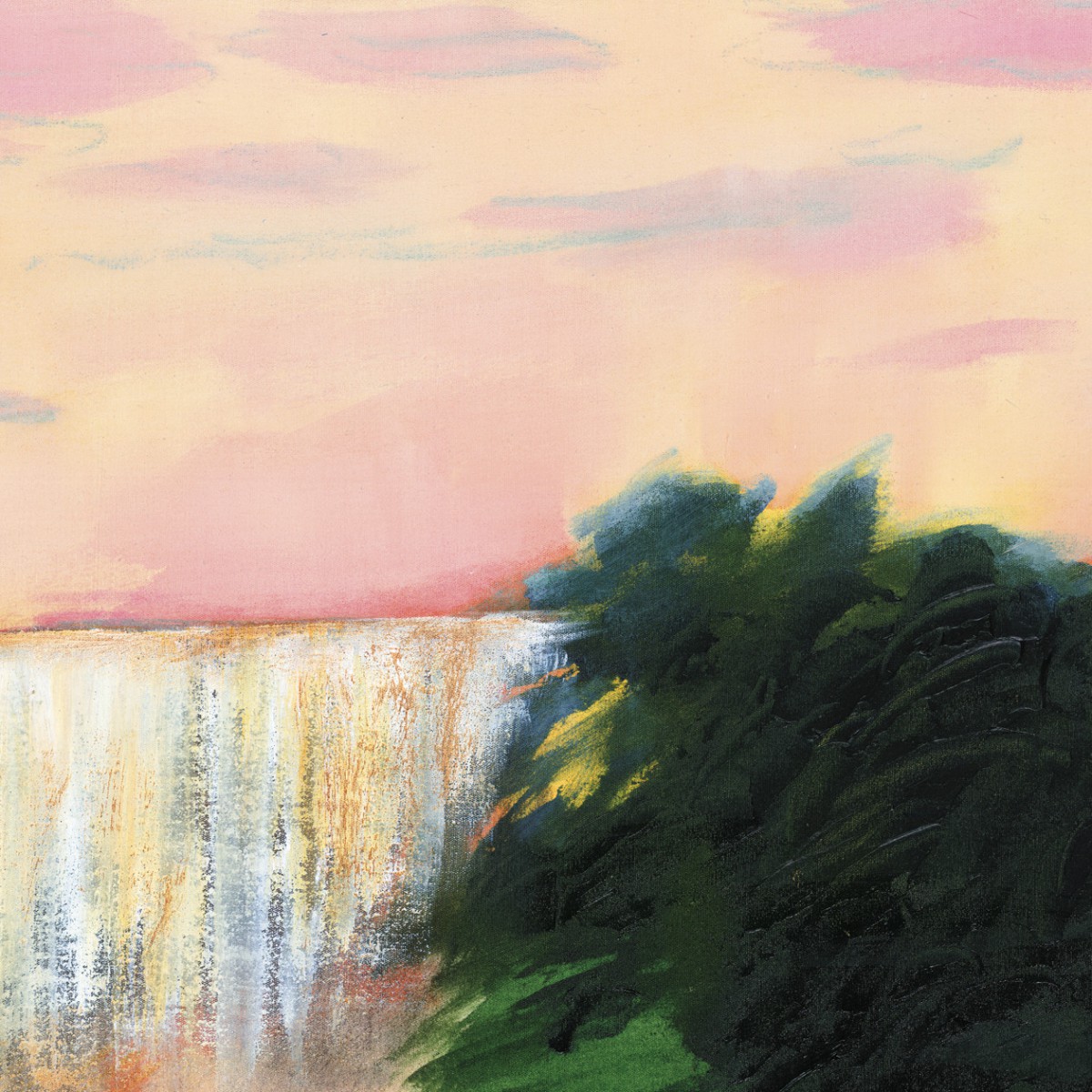 Iguazu
Majestic waterfalls, where the light spreads in yellow and pink sparkles. On the horizon all becomes blurry in the cloudy vapors. The strength of the water shouts in our hears while the tiny fresh drops caress our skin.
---
ORIGINE
IGUAZU print designed in 2014, from a Haby Bonomo's painting.
Original artwork: Iguazu, 2006, Mixed technique on canvas, 95 x 55 cm.
---
APPLICATIONS
Printing type
2D placed pattern / panoramic - YES
3D placed pattern / furniture - YES
Repeated pattern / allover - NO

Printing basecloths
Fabric - Linen 185 gr/m2 - YES
Fabric - Linen 580 gr/m2 - 20 000T - YES
Fabric - Velvet 400 gr/m2 - 60 000T - YES
Wallpaper per square meter - Non woven matte - NO
Wallpaper per square meter - Matte vinylic - NO
Wallpaper per square meter - Textured matte vinylic - NO
Wallpaper per roll - Non woven matte - NO