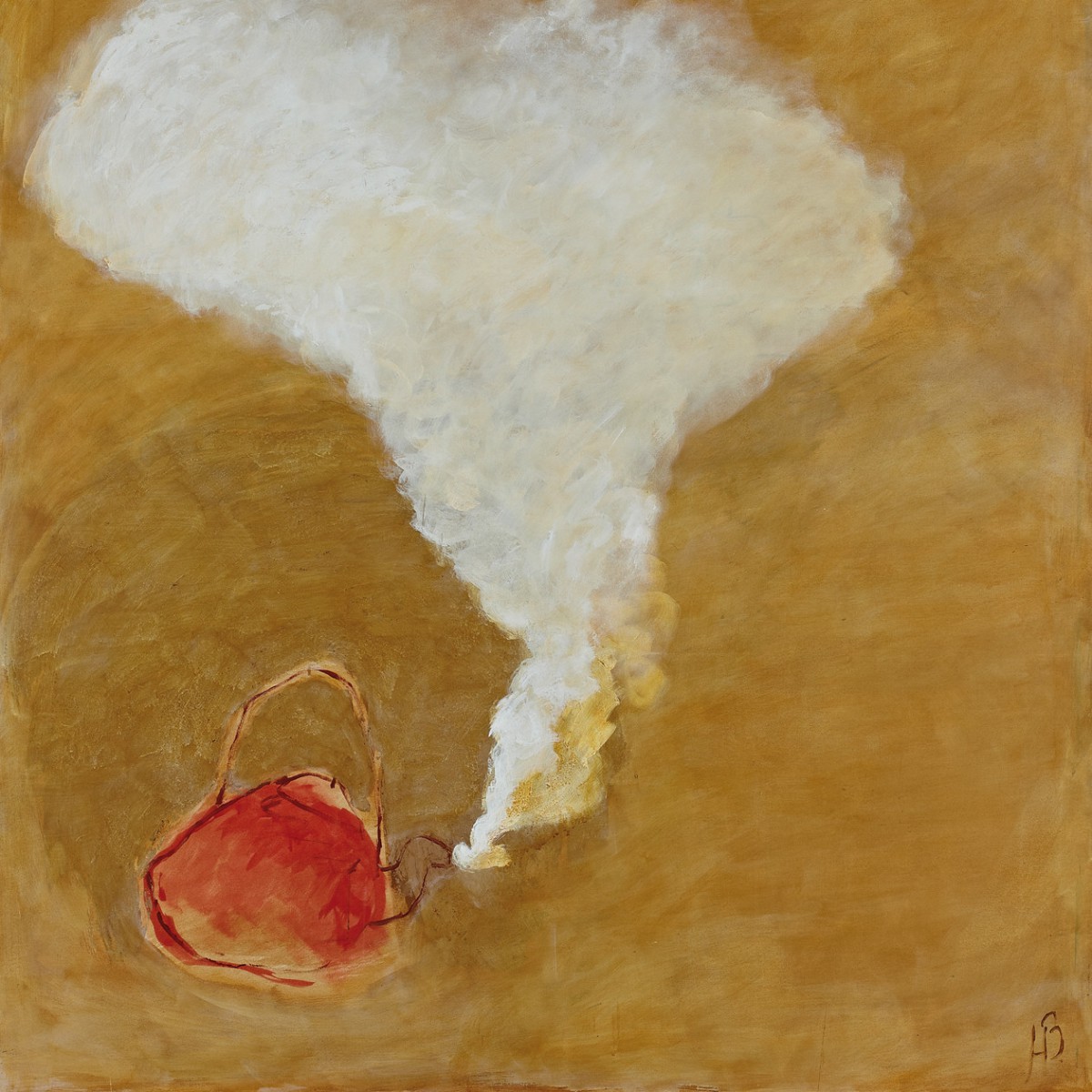 Pava
"The genie of Rio de la Plata issues from the kettle - water boiling into images,
reforming memories -
South America on the boil!" - Haby Bonomo

-

The Rio de la Plata is a river. One one hand it divides geographically Argentina from Uruguay, but on the other hand it binds them into one identity of "Rio platense". We love that kind of identity that takes its roots in common love. Here, the kettle genie unites south america in a common dream. Let's dream together, too much!
---
ORIGINE
PAVA print designed in 2014, from a Haby Bonomo's painting.
Original artwork: La pava, 2011, Mixed technique on canvas, 150 x 167 cm.
---
APPLICATIONS
Printing type
2D placed pattern / panoramic - YES
3D placed pattern / furniture - YES
Repeated pattern / allover - NO

Printing basecloths
Fabric - Linen 185 gr/m2 - YES
Fabric - Linen 580 gr/m2 - 20 000T - YES
Fabric - Velvet 400 gr/m2 - 60 000T - YES
Wallpaper per square meter - Non woven matte - NO
Wallpaper per square meter - Matte vinylic - NO
Wallpaper per square meter - Textured matte vinylic - NO
Wallpaper per roll - Non woven matte - NO