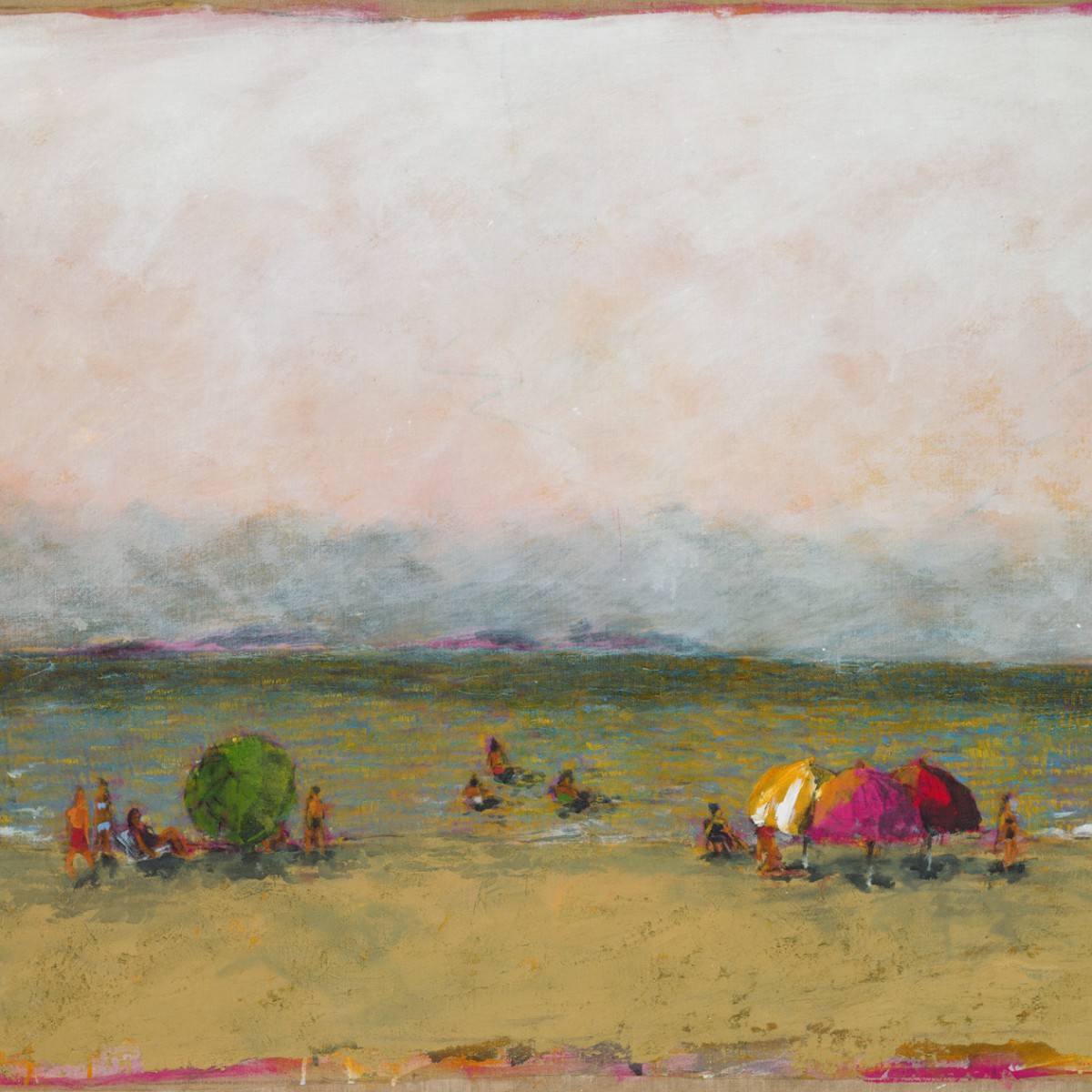 La plage
A beach painting could be such a cliché, but... in this painting there is much more than that; there is the heat, the salty wind, the color diffracted by the rays of sunlight. But also the salt on the skin as well as the sand's rough feeling, Haby had that talent, he didn't paint pictures but sensations.

The LA PLAGE painting has that ability to connect you with the holidays' feeling and to you well being self. Enjoy it!
---
ORIGINE
LA PLAGE print designed in 2011, from a Haby Bonomo's painting.
Original artwork: La plage, Mixed technique on canvas.
---
APPLICATIONS
Printing type
2D placed pattern / panoramic - YES
3D placed pattern / furniture - YES
Repeated pattern / allover - NO

Printing basecloths
Fabric - Linen 185 gr/m2 - YES
Fabric - Linen 580 gr/m2 - 20 000T - YES
Fabric - Velvet 400 gr/m2 - 60 000T - YES
Wallpaper per square meter - Non woven matte - NO
Wallpaper per square meter - Matte vinylic - NO
Wallpaper per square meter - Textured matte vinylic - NO
Wallpaper per roll - Non woven matte - NO