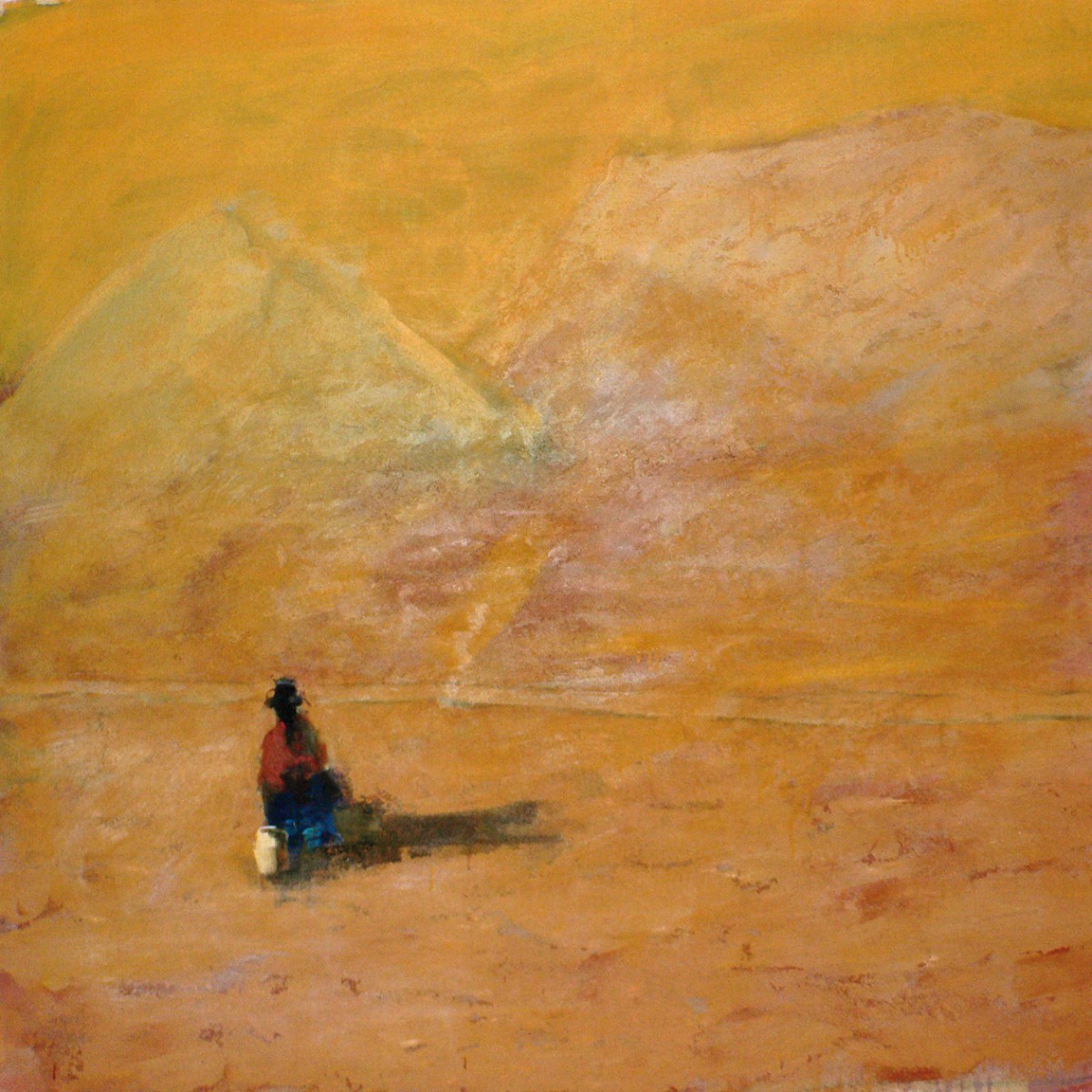 La espera
"In silence possibilities unending." - Haby BonomoThe wait.No need to paraphrase, this painting and its title are clear enough. Just a word to guide you eye on the numerous layers creating the false plain color of the mountains. The richness of the painters work who layer after layer, builds emotion through the color.
---
ORIGINE
LA ESPERA print designed in 2020, from a Haby Bonomo's painting.
Original artwork: La espera, 2006, Mixed technique on canvas, 120 x 120 cm.
---
APPLICATIONS
Printing type
2D placed pattern / panoramic - YES
3D placed pattern / furniture - NO
Repeated pattern / allover - NO

Printing basecloths
Fabric - Linen 185 gr/m2 - YES
Fabric - Linen 580 gr/m2 - 20 000T - YES
Fabric - Velvet 400 gr/m2 - 60 000T - YES
Wallpaper per square meter - Non woven matte - NO
Wallpaper per square meter - Matte vinylic - NO
Wallpaper per square meter - Textured matte vinylic - NO
Wallpaper per roll - Non woven matte - NO