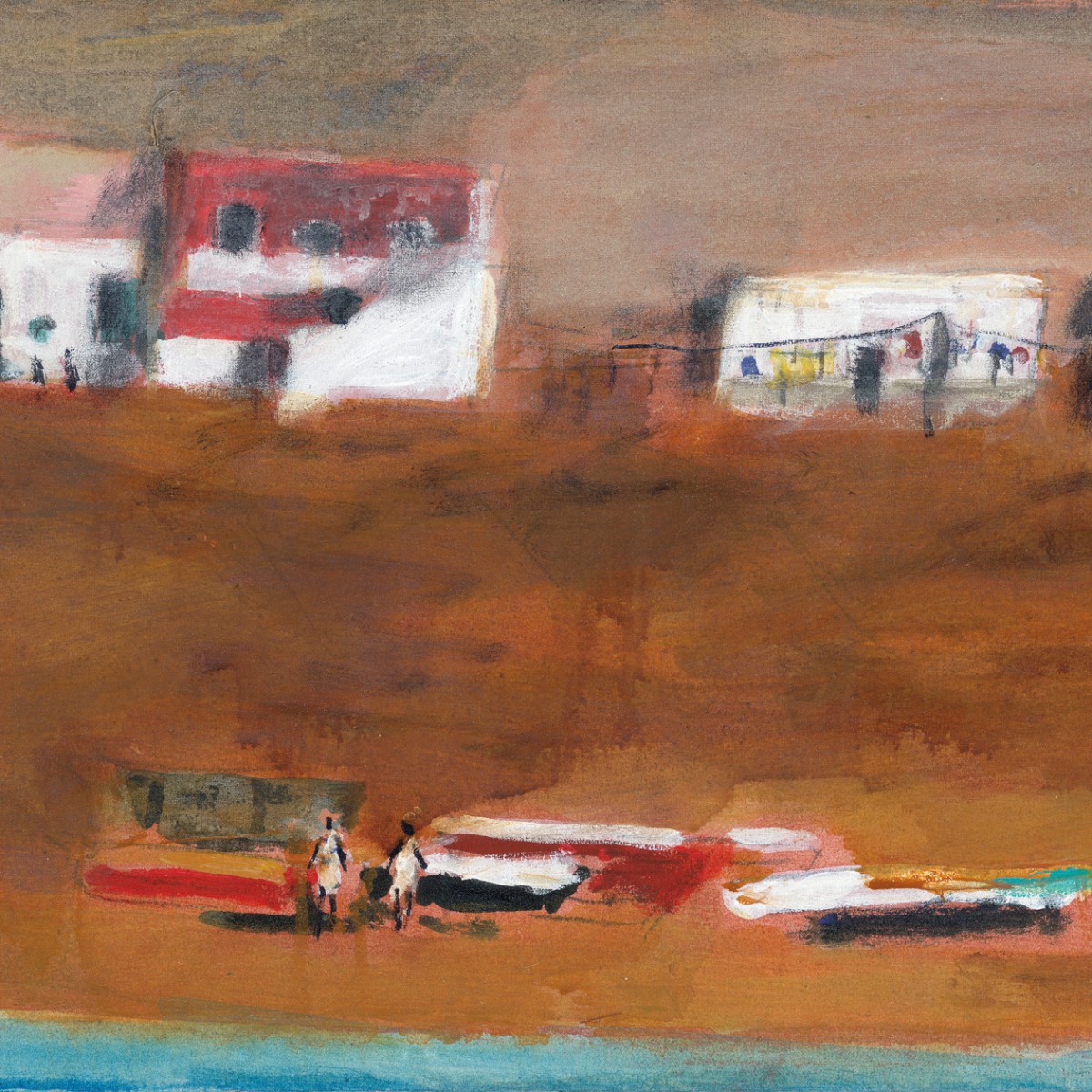 Cabo verde
Cabo verde, this small island near the Senegal coast has touched Haby's soul through its colors, music and people's warmness.
This painting says, it is a time to dance. In stormy moments as well as in joyful times, dance! To connect with yourself and others through movement.
Live the moment for what it is.
---
ORIGINE
CABO VERDE print designed in 2013, from a Haby Bonomo's painting.
Original artwork: Cabo verde, 2006, Mixed technique on canvas, 32 x 94 cm.
---
APPLICATIONS
Printing type
2D placed pattern / panoramic - YES
3D placed pattern / furniture - YES
Repeated pattern / allover - NO

Printing basecloths
Fabric - Linen 185 gr/m2 - YES
Fabric - Linen 580 gr/m2 - 20 000T - YES
Fabric - Velvet 400 gr/m2 - 60 000T - YES
Wallpaper per square meter - Non woven matte - NO
Wallpaper per square meter - Matte vinylic - NO
Wallpaper per square meter - Textured matte vinylic - NO
Wallpaper per roll - Non woven matte - NO