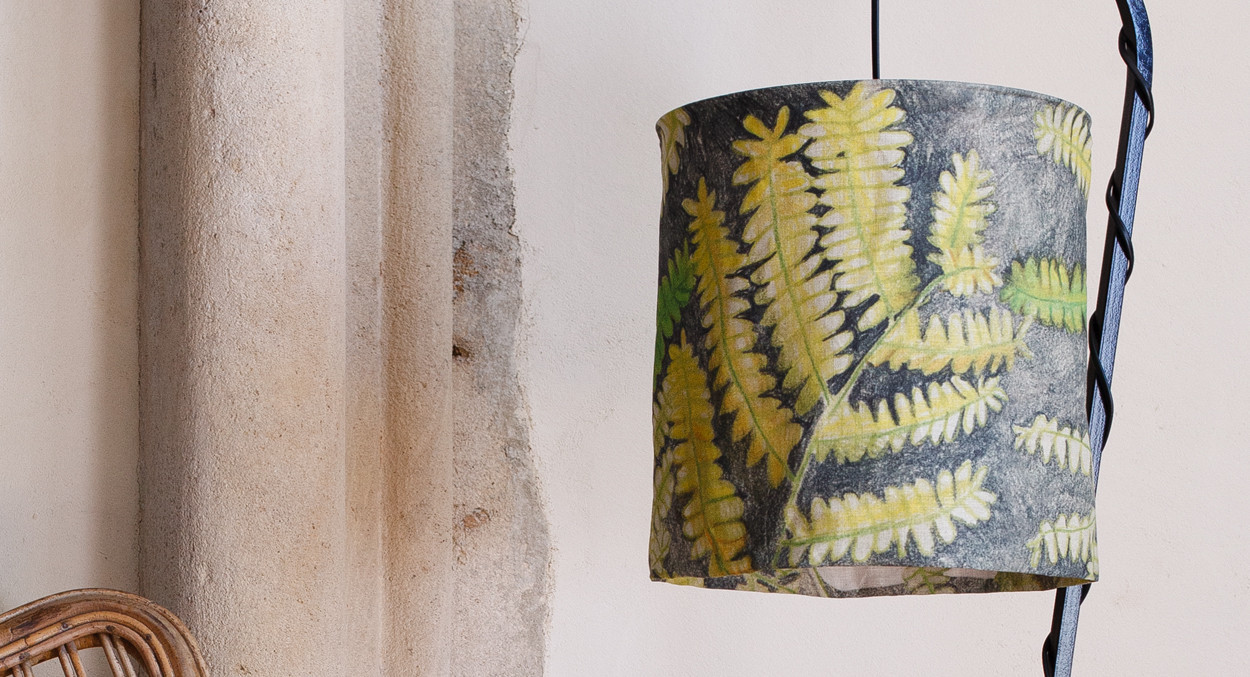 The lanterns
The lantern shades hang with elegance, illuminating softly the room. The fiber of the linen vibrates with color and light... They are like panoramic postcards suspended in the air!
-
Sizes: Ø 30 x h 30 cm or Ø 50 x h 30 cm. Print on the 185 gr/m2 linen, attached by hand to a metallic cercle made to be hangued on a socket.
Manufactured in France.